Aging Pipeline Threat Boosts Mobile Peristaltic Pumps Enquiries
[ go back ]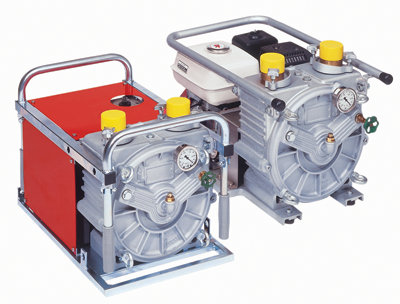 Teesside-based Tomlinson Hall ltd, UK distributors of Crane's ELRO peristaltic pumps, has reported that UK and European organisations have reacted swiftly to US data on aging pipelines with enquiry levels for mobile peristaltic pumps rapidly increasing.

The two year $4.2m study, commissioned in 2011 by the US Pipeline and Hazardous Materials Safety Administration (PHMSA), analysed 280 cases in which electric-welded pipes failed between 1950 and 2005, including 55 failures while the pipe was in use. Though the industry stopped making what is known as low-frequency, electric-resistance welded pipe by about 1970, it still accounts for more than a quarter of the 182,500 miles of liquid fuel pipelines across the US, according to federal data for 2011, the latest available.

Recent pipeline ruptures, including one at an ExxonMobil pipeline that caused a major oil spill in Arkansas in March, are raising fresh questions about the safety of pipes made decades ago using these obsolete welding techniques. The Exxon pipeline gushed about 5,000 bbl of crude into a residential neighborhood through a 22-foot, incision-like break.

Colin Simpson, Business Development Director at Tomlinson Hall, explained, "Electric-resistance welded pipelines, created by bending metal sheets to form a tube, then heating the edges with a low-frequency electric current to weld them lengthwise, can leave defects in seams that make them vulnerable to corrosion and cracks. These risks that have been known for decades and the technology was replaced around 1970 by using a high-frequency current to weld, which produces seams less prone to fractures."

"However, there still exists many thousands of miles of aged pipelines both in the US and over here in Europe and the UK which will need testing by either internal pigs or pressure testing and which are liable to seam failure. In the meantime, emergency services, private operators and many other organisations have reacted to the study by the formulation of emergency plans for spillage containment which involves pump equipment."

"In essence, mobile ELRO peristaltic pumps provide the versatility for the operator to take the pump to the problem and are perfectly suited for pumping any media with entrained solids and have long been used by the emergency services globally. The petro-chemical and process industries, particularly those sectors which deal with hazardous liquids and the possibility of spillage, is now realising how mobile ELRO units can literally be lifesavers when it comes to containing and disposal of such fluids and the entrained solids they will inevitably carry."

"Their ability to transfer all kinds of abrasive and viscous media and their suitability for potentially hazardous environments makes them indispensable in the positive displacement pumps market. As installed or portable units, ELRO pumps provide easy operation and servicing, using one wear item only."

For more information please contact Tomlinson Hall on (01642) 379500.