GUP 3-1,5 - Atex Compliant
ELRO pumps for hazardous materials have been designed for quick, mobile applications in the control of accidents involving hazardous materials.

Aggressive fluids escaping during an accident may endanger humans, animals and the environment. Hazardous material must therefore be quickly and completely pumped into safe containers without dirt, stones or leaves affecting the pumping action.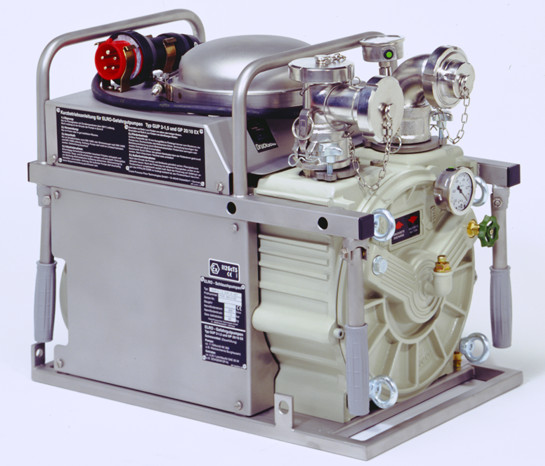 Easy operation and servicing

Dry running resistant

Only one wear item

Infinite regulation of capacity

self priming to 9.5 m. Suction line can be 50 m long

Suitable for explosive environments

Choice of hydraulic, pneumatic, water, engine and motor drives

Constant volume capacity due to internal vacuum support

Mobile and easy to transport

Call the sales team now on: 0800 10 777 10