IP 400 - Up to 6.0m3/hr
The IPseries of ELRO peristaltic pumps distinguish themselves through a gentle transport of liquid or viscous media. Also capable of handling abrasive, shear-sensitive products with long fibres and solids. Over the years they have become an integral part in the pump pool of many operators.

The 13 bar / 188 psi pump pressures of the standard versions make ELRO peristaltic pumps suitable for replacing other pump technologies. The seven pump sizes, various hose materials including food approved versions and the different port options allow individual adaptation to each application. This variety is further expanded by the frame and motor variants.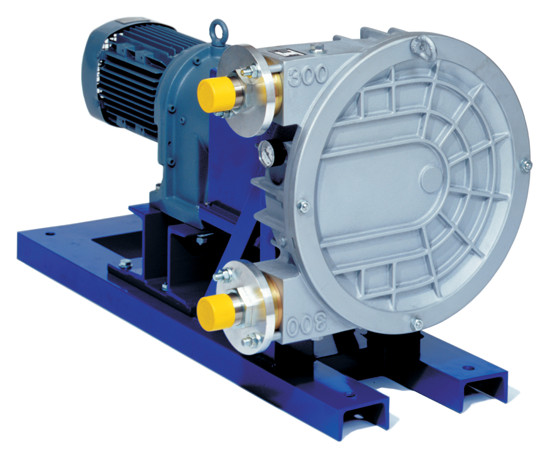 Pump capacity Max
6,0 m3/h

Discharge pressure max
13 bar - 190 psi

Drive output min/max
1,50 - 5,5 kW
2.0 - 7.5 h.p.

Weight without drive
51 kg - 112 lb
Call the sales team now on: 0800 10 777 10